Vor einer Weile entdeckte ich auf
Etsy
diesen handgeschnitzten Kettenanhänger und war völlig begeistert!
Ist er nicht süß?
Als ich mir den Shop,
Animalia Woodcarvings
anschaute stieg meine Begeisterung. Mir wurde ganz warm ums Herz beim Betrachten dieser wunderschönen, charismatischen Arbeiten. Die Liebe und Hingabe aber auch die Natürlichkeit mit der
Francisco
seine kleinen Kunstwerke herstellt, strahlen auf eine ganz besonders wundervollen Art durch. Zum Anderen kann man auch deutlich wahrnehmen, dass diese Arbeiten auf exakte Beobachtung und Fachwissen beruhen, die
Francisco
als Biologe mitbringt.
Ich war neugierig und habe ihn gefragt, wie er zum Schnitzen dieser besonderen Weise gekommen ist. Seine Antwort könnt ihr weiter unten lesen.
Ich freu mich sehr
Francisco
mit einigen seinen unikaten Werken hier vorzustellen!
~


A little while ago I dicovered this hand carved pendant on
Etsy
and I was totally thrilled!
Isn't it sweet?
As I was looking through the shop of
Animalia Woodcarvings
my enthusiasm rised. I felt the warmth while looking at these beautiful and charismatic works. In a very special and wonderful way all the love and devotion but also naturalness shines through of how
Francisco
works his gorgeous pieces of art. On the other side one can clearly notice that these works base on an exact watching and expert knowledge of a biologist. As I was curious I asked
Francisco
how he got to wood carving in this special way. Below you can read his answer.
I am very happy to introduce
Francisco
with some of his unique works here!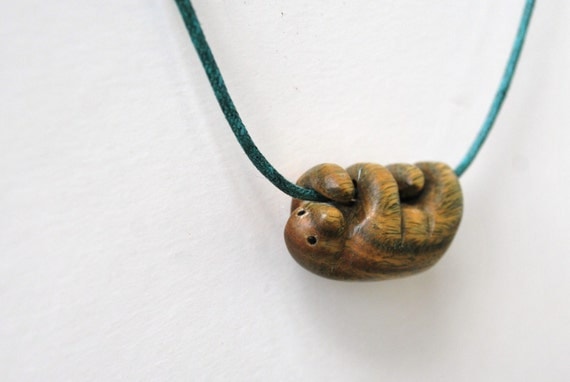 ~
"I was born and raised in
Mexico City
. From an early age I got interested in woodcarving thanks to my grandfather that gave me pieces of wood to play. He sold firewood.
When the time came to choose a major to study at college, it was not difficult to choose Biology over other majors because I have always been intrigued by nature and would love to learn more about the different ecosystems, how everything is connected and how we can protect them. I have been fortunate to work with different species of sea turtles, one of them being the leatherback.. I did this for 18 years working in the gorgeous state of
Guerrero
in Mexico. Currently I work in the State of
Chihuahua
, my "office" is a beautiful desert called Samalayuca.
My carvings
show my love for nature, I mostly carve animals from different types of woods, using cut-offs and driftwood. I also use other eco friendly materials like
coconut shell
and
avocado pits
. Carving is my way of way expressing my love for nature".
~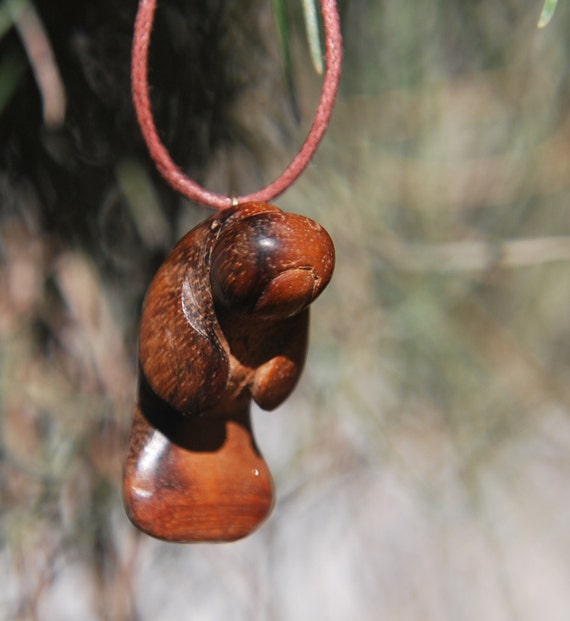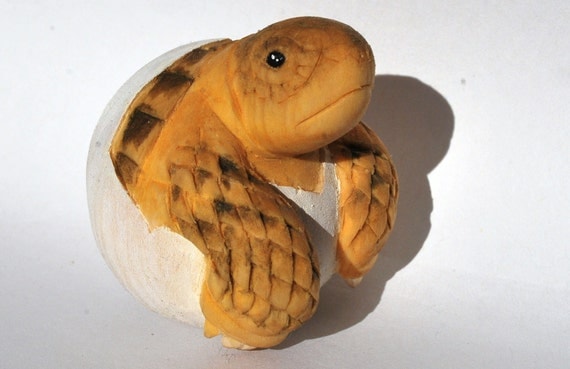 I hope you love Francisco's arts as much as I do!
Hier findet ihr mehr von und über,
Here you find more from and about,